When is the Best Time of the Year to Buy a Diamond Ring? Industry Insiders Reveal Answers That May Shock You.
Below is a list of industry professionals who took part in this study. The table is arranged in alphabetical order based on their represented business names. Replies are posted as-is with minor corrections made to grammatical/spelling errors.
Given the sheer volume of answers we received, you can expect this to be a long and super-informative post. If you want to jump directly to a particular expert's answer, all you got to do is to click on the name to read their full response.
So, grab a cup of hot coffee, sit back and start reading.
* Response was added after article was published.
---
Gorkem K. – 25karats.com

Is there a magical date or month where you can get a great deal for an engagement ring? Aside from small seasonal discounts, not really. But there is a time frame that you really have to consider. An engagement ring is purchased for a very specific event: a proposal!
That's why the most important factor is to give enough time to do your research and compare options for both the diamond and the ring setting. If the bride-to-be is not involved in the decision making, i.e. it's truly a surprise proposal, you should also gather enough information about her likes and preferences through her friends and family.
That means you need at least three months to finalize your decision on the engagement ring. If you plan to propose on a special date such as Christmas Eve or an anniversary, you should plan ahead taking into consideration that specific date.
---
Steven Gad – 88Cut.com
The obvious answer is the moment you're ready to get married. But, understandably, the decision to buy the diamond engagement ring is much more complex than that. There's really no "best time" to buy because the ideal time will of course be different for everyone.
When it comes down to it, the best time to buy a ring all depends on the emotional state you're in. Make sure you're coming from a genuine place of happiness, excitement and, of course, love before you go ahead and get a ring. More than anything else, a diamond engagement ring is a momentous purchase, so you want to be able to remember the experience lovingly and fondly when you reflect on that memory years and even decades later.
That will happen only if your decision to buy the ring is prompted by an enduring state of love, commitment and excitement to spend the rest of your life with your other half and not because you feel rushed or pressured to do so.
Read the rest of Steven Gad's response: When is the Best Time of the Year to Buy an Engagement Ring and Why?
---
Josh Fishman – AFishman.com
In my opinion, and I am a wholesaler not a retailer (although I do most of my business with private customers but at a wholesale price), there is no one time that is better than another to purchase an engagement ring. While the Christmas season is replete with retailers running "sales", these are not truly sale prices as I have yet to see a retailer who advertises "70% off" selling at 100%. It is just a "come on".
At the wholesale level, we don't run sales and we don't have "surge" pricing to take advantage of the June "engagement season". Every day is the perfect day to purchase a diamond at the wholesale level.
---
Raphi Mahgereft – Allurez.com
Typically, we refer to the "engagement season" as November through February and we recommend that our customers purchase their engagement ring 2-3 months before their proposal to make sure all the details are worked out. Often times, once the groom is ready purchase the ring, that's when reality sets in and their imagination begins to run wild with proposal ideas.
We don't recommend that customers buy the ring any earlier than 3 months in advance because from experience, they will become stifled with anxiety carrying around such a big secret.
We also see a lot of people getting engaged around the spring and summer time. Nevertheless, the truly best to time to buy an engagement ring is once you are sure about the person and you know they are the one.
---
Peter L. Schaffer – Alvr.com
We do not think there is a 'best time'. I think the time is dependent on the 'yes I will' answer. We do not adjust prices according to the season.
---
Neil Beaty – AmericanGemRegistry.com
Time isn't a significant factor. Diamonds aren't perishable and desirable stones don't really go on sale in the usual sense of the word. To the extent that they do, it's because of a distressed seller having something like a going out of business sale, and in such cases they're usually going out of business for a reason.
The good stuff disappeared long before the sale even started, if it was ever even there in the first place.
---
Afshin Yaghtin – ApplesOfGold.com

The best time to buy a diamond is when demand is lower and diamond dealers and jewelers are in a slower season. Christmas, for example, may be the worst time to buy a diamond if price is a factor. This is because demand is high and with a high amount of sales coming in to both retail and wholesale, diamond dealers will be less willing to drop prices.
With that said, there are multiple factors at play, such as whether you are buying retail – in which case, retail prices do not always fluctuate up and down based on the market since many retailers stock diamonds and others do not update their prices as frequently as wholesalers or direct diamond dealers would.
Read the rest of Afshin Yaghtin's response:
---
Dominic – Arden Jewelers

The short answer is that there is no best time of the year to buy a diamond engagement ring. The main reason is that it is a very personal decision. The time that you decide "I want to spend the rest of my life with this person" is the most important factor in determining what time of year you buy an engagement ring.
Another personal factor is how long of an engagement you want. Many couples work back in time from the wedding date to when they want to get engaged. Another aspect to consider is who will be choosing the engagement ring. We are seeing many more couples coming in together to choose the ring. This can make the process take longer because now it is more of a group decision.
The question suggests that there may be a better time of year to buy an engagement ring from a pricing perspective. There are two main aspects of value to the engagement ring.
Read the rest of Dominic's response:
---
Margaux Donckier – AWDC.be
It is kind of like the Greek notion of Kairos: when the opportune, inspired moment arises, whenever that may be … that is when you buy a diamond. The way we see it, the best time to buy a diamond is whenever a moment cannot be honoured with anything less than a diamond.
So in fact, it's really not about when you buy, but why you buy. When the answer to that question is, "to celebrate a precious moment with an everlasting memory", that is the perfect time to buy a diamond.
Of course, one can be practical and reasonable about buying an engagement ring as well, and in that case we suggest between June and August. This is a relatively slow period for jewellers, and at this time of the year they are looking to offload their stock before buying more inventory in September and October for the next engagement period.
Read the rest of Margaux Donckier's response:
---
Russell Fogarty – Beladora.com
Buying an engagement ring is simultaneously one of the most exciting and potentially most nerve-wracking experiences in life. For many people, it is the single biggest expense they will have undertaken up to that point and they are trying to choose something that is intended to last a lifetime. Oftentimes, the buyer wants the engagement ring to be a surprise and most have zero experience buying jewelry or any knowledge as to what determines quality and value.
I will say timing should always be dictated by the circumstances. This is not a purchase to make in advance and hold until just the right person comes along! Indeed, we advise, as unromantic as it might seem, to have a VERY good idea of what your fianceé wants, for surprises, no matter how fun they may sound, are fraught with danger.
Read the rest of Russell Fogarty's response: When is the Best Time of the Year to Buy an Engagement Ring and Why?
---
Lisa Halliburton – BellJeweler.com
There isn't really the best time to purchase an engagement ring in terms of the jewelry store side. I would say when it is the best time for the couple.
However, Christmas and Valentines, seems to be the most popular times!
---
Paul Gian – Beyond4cs.com
The best time to buy a diamond ring is when you find the perfect diamond that fits your budget and specifications. After running Beyond4cs.com for more than 4 years, I had come across many people who procrastinated or try to time the market only to kick themselves in their backs later.
In our industry, truly high quality diamonds never go on sale because the sellers know there is demand for these stones and people are willing to pay for them. On top of that, every single diamond is unique. I had seen too many people who end up being disappointed because they waited even though they found a great diamond.
Read the rest of Paul Gian's response:
---
Britten Wolf – BVWJewelers.com
I think the best time of year to purchase a diamond is when the time is right. It's tricky to put a time on love, and the desire to ask someone's hand in marriage or partnership.
If you're in the market for a diamond, after the holidays between January and February is the best time. Vendors have a full inventory and want to move stones being so many vendors are flushed and need to move product.
---
Eli Lev – CaratsDirect2U.com
It all depends on what you are looking for- value or the newest and latest models and style.
If you are looking for the biggest stone for your budget, the best time will would be after New Year's and before Valentine's Day; at this time engagement rings that were not sold for the peak of the season will be discounted.
If you're looking to buy a new and trendy one-of-a-kind diamond engagement ring, you should shop for it at the beginning of November when all the styles are ready to be tested to and marketed for the peak season. After the season, many of the one-of-a-kind engagement rings will be sold, so you should not miss out.
---
Carol Clarke – CarolClarke.ie
When do I think is the best time to buy an engagement ring?
Well the answer to that question is another question: For what reason do you want to buy an engagement ring? I have found that people buy diamond rings for different reasons. Some for love, some for investments and some just for fun. I think if you are buying a diamond ring for reasons "of love" then anytime should be the best time to buy the ring.
Go with your heart and not your head. When I opened my own jewellery shop 32 years ago, an engagement ring was all about the "ring". That means the design, the beauty and the workmanship of the ring.
The couples buying the ring had no interest in the colour, clarity, or cut of the diamond as it was all so romantic and it was all about "love". They were so in love with the ring that the diamond was not important! Today, it is a completely different matter and personally I don't think "love" comes in to it very much.
Read the rest of Carol Clarke's response here...
---
Chris – CarolinaGemLab.com
I'm an appraiser not a jeweler. As far as I'm concerned, the best time to buy one is when someone feels that it's the right time. I never bought my wife one. I inherited my Mother's engagement ring.
My wife thought it was too small and wanted something larger so I told her that she could buy and pay for whatever she wanted. She bought a very large emerald cut CZ and flanked it with a pair of half moon cut rubies.
---
Cory Schifter – CasaleJewelry.com
The best time to buy a diamond ring, first and foremost is when you know the time is right. We work with each one of our customers to make sure that they have the right style, diamond shape and try our best to work within their budget.
Budget is everything as we will do our best to create the ring of their dreams without sacrificing quality.
---
Catherine – CatherineAngiel.com
Today's engagement ring buyers no longer wait for a special occasion to pop the big question!
What consumers should know is finding the right ring, with the right stone will take time.
When working with a specialist, we need the time to go through and select the best stone options in the client's price range. Additionally, crafting a custom ring takes a good deal and time to perfect.
I advise the best time for a couple to purchase their ring is 2 months prior to the proposal.
An engagement ring is one of the most intimate purchases a couple will make, and is worth waiting for!
---
Carl Swaab – CertifiedDiamondNetwork.com.au
The best time to buy a diamond engagement ring is a tricky one to answer. I don't believe there is any magical time of year to buy and considering what an engagement ring represents, it's not a process I would suggest rushing through if you're looking to achieve the best in visual qualities & real value for money with your purchase.
Once you've decided that you want to ask your partner that all important question, my advice is to start doing research, research and research. If it's going to be a surprise, try and get indicators of her ring style tastes and what diamond shapes she prefers.
Once you have a better idea of what you're trying to achieve, you can now start to do more specific research about diamonds as well as getting a better idea of what you'll need to budget for the finished piece.
Read the rest of Carl Swaab's response here...
---
Chow Tai Fook – ChowTaiFook.com
The best time to propose is the best time to buy engagement ring. When you realize you want to spend the rest of your life with someone special, the first keepsake is the engagement ring which marks a lasting promise to love each other.
Festive season is always the peak proposal timing because the environment help to set a romantic mood. Despite the tradition of going on bent knees on Valentine's Day, Christmas Eve becomes the most popular day of the year for men to propose.
---
Katerina Ptizner – CopenhagenDiamondExchange.com
The best time to buy a diamond engagement ring?
When you are in love!
I guess this was not the answer you were hoping for, but this is honestly my answer. In the jewelry business, there are no seasons and no sales. When it comes to diamonds, they have always been and will always be in fashion.
The jewelers are always willing and some are even eager to sell, but they also know what their goods are worth. You may be lucky to get a good deal – but if you are offered a bargain, I would be careful. If the deal seems too good to be true, it probably is.
---
Dale Fournier – DaleFournier.com
Anytime is a good time to buy a diamond engagement ring. Although the holiday season is best to get a head start.
---
Demitri Kolokouris – DiamondBuyersIntl.com
Summer time is a great time to buy a diamond. Vacations and increased time off work discourages people from spending money on diamond jewelry. Avoid holidays like Christmas and Valentine's Day. Since everyone is buying at those times, dealers are able to maximize profits.
---
Anna – DiamondDirectBuy.com
I would say the best time is "When you decide to get engaged". As a Private jeweler, I get deals no one else can all year round by scouring my diamonds direct from exporters and paying in full upfront. I get the lowest price for my customer, no store overhead and very minimal margins.
Any time someone purchases a diamond ring from Diamond Direct Buy, they can be sure it was the best time for them to do so. There is no need to wait for sales or special time of the year like the holidays when inventory usually gets marked up the highest due to popular demand.
---
Randy Jones – DiamondDurrellsJewelry.com
The timing of giving an engagement ring is a personal choice. People have their own reasons behind their decision, such as the anniversary of their first date or an event that could have a special meaning. As for us there isn't a particular time of year that's better to make the purchase.
Ideally, it should be done at least a few months before the proposal, in case what they want has to be made or special ordered. Even though it's better to shop ahead of time, we still sell rings within a few days of the engagement, but that may limit their choices.
---
Evan Roberts – DiamondEducation.co.za
I don't think there is really a best time to buy, now is the best time. If you want to get engaged, just do it. Is a 10- 20% saving really worth losing your future wife? One can wait for the diamond price to fall, the exchange rate to improve but it's is all relative.
My best advice would be to avoid Christmas and Valentines. Don't buy from high end jewelers in fancy shopping malls. They have high overheads to meet. Shop online and smaller jewelers or direct from a diamond dealer who supply the trade. Just ensure the diamond has a reputable grading certificate from a laboratory.
Buy the diamond loose and get a manufacturing jeweler to do your make-up. Get a basic education on how the pricing and discounts work using the Rapaport, a knowledge of the 4'cs and you are equipped to negotiate a fair deal with the jeweler.
---
Gus Hashem – DiamondEmporium.com.au
There isn't specifically a best time to buy an engagement ring as purchasing time is typically dependent on when the client is planning to propose. As an Australian consumer, it is beneficial to consider the current exchange rate when purchasing a ring as diamonds are traded in USD globally.
They should also consider factors such as their financial capacity at the time and if this allows them to purchase a ring within their expectations. The best time to buy is also when they feel they have the adequate knowledge about diamonds and the ring manufacturing process so they can take this into account when purchasing so that they can make a well informed decision.
---
Rob – DiamondHouseJewellery.com
Not sure what movie it was, but there's a scene where the evening before her wedding, this girl sits on the porch talking to her father.
She asks him, "Daddy, when do you know?" And the father replies: "You know when you know."
In fact, the same goes for her boyfriend; when you know, you know.
So winter, spring, summer or fall, that will be the moment you will want to buy her that diamond.
---
Diana – Diamondere.com
June through August is unofficially known as the wedding season, given the warmer months. That may be the best time in fact to buy a diamond engagement ring since most engagements are established throughout the rest of the year.
That said, engagement season is typically from Oct-Feb which is when retailers are going to be well-stocked with diamonds. So if you can't find a good diamond in the summer months, it may be worth it to wait and check out the engagement season to see if you can find what you desire during those months.
Read the rest of Diana's response:
---
Laurent – DiamondIdeals.com
There are certainly engagement seasons, notably around the Thanksgiving and Christmas holidays as many people wait to be home with generational family to propose. That said, I don't think there is a better or worse time to make the actual purchase, pricewise.
Looking at market forces and historical trends, you might say that the Rap list rarely changes during the busy season (Oct-Dec) and any changes that are due become official in January, but that change is just as often a raise as a lowering of prices.
What is certain is that stock availability increases by the end of January. Most wholesalers have their inventory in actual stores across the nation through the season. In January everything comes back and inventory is taken. By the end of January, availability is usually at its highest. In that sense, Jan through June are better times to buy as there tends to be a greater choice.
---
Amy Liu – DiamondInTheRough.com
The best time of the year to purchase a diamond engagement is a year away from your actual wedding.
1. It gives you enough time look for a perfect ring.
2. A wedding party cost will cost a fortune. It will be better purchase ring early and save some money for the wedding.
3 Most girls prefer early a summer wedding, so March-May is the best time start searching for the options.
---
Nick Ireland – DiamondJewelleryStudio.com.au
"Is there a best time of the year to get engaged!!"
Being a male I will answer as a male…
What time of year would be the most romantic??
So many places and cool things to do for a proposal…
In summer, we have great weather and can organize anything for outdoors, beaches, beach villas, sailing , hot air ballooning… And the list goes on…
Read the rest of Nick Ireland's response:
---
Dino – DiamondMansion.com
In my humble opinion, I don't think that there's such a thing as the best time of the year to buy an engagement ring. If this is about saving money when buying on a particular month, this really won't apply to us because we are wholesalers and we're on sale all year long.
Timing is really important and I believe the best time to buy is when you're ready financially, emotionally, physically and most especially, spiritually. Marriage is a gift from God and requires an enduring commitment.
---
Donna Distefano Thomas – DonnaDistefanoLtd.com
After you read about the 4-cs and understand the price per carat system, step away from the dollar value. Select a ring based on design, craftsmanship and ethical sourcing. A diamond is by nature beautiful. Work with a reputable craftsman any time of year.
Try not to get too caught up in the weights and measures. There is no particular season to buy a handcrafted diamond engagement ring. Each ring requires the time-honored hand of the goldsmith.
---
Joy Janssen – EcoDiamond.com
Typically, we see our clients proposing in the largest numbers during the months of November through February. November through January is a time when families get together more, offering prime opportunities to announce engagements as well as show off the engagement ring itself.
Another thing consumers can watch for is special offers and sales. EcoDiamond.com offers incentives to buy on Black Friday as well as for Christmas. This helps consumers to get the most for their money. Valentine's Day is also a very popular time for engagements, and often there are sales or other incentives for Valentine's Day too.
Truly though, if there is a prime time of year to purchase a diamond engagement ring, that will be based on the timing of the client's proposal. They'll want to purchase in plenty of time to have the ring ready for their proposal, but not purchase so far in advance that they miss the window for exchanges or returns should that be necessary.
---
Michael Magnotti – EraGem.com
My best time to buy a diamond is normally June-August; after engagement season but before the holidays.
---
Afshin Shaddaie – EstateDiamondJewelry.com
The best time to buy an engagement ring would be the summer. Jewelry stores and websites tend to be quietest during the summer (July, August and September) and this will enable you to get a lot more attention (and better value) than what you would be able to get during the rest of the year.
---
Israel Bien – EternalFineJewels.com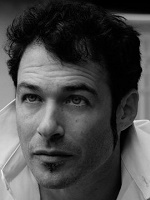 I think there are definitely some slightly better times of year to buy an engagement ring.
Overall, a deal is a deal is a deal. There are always motivated sellers in any season and in every market. Also, a good diamond dealer will always be able to sort through the haystack and find the best needles out there. And I have to also add that you really do get what you pay for. Most steeply discounted diamonds are cheaper than their counterparts for a reason.
A center black carbon imperfection is certainly much less desirable than an inclusion in the girdle or on the bottom of the diamond, off to the side. These better clarity diamonds in the same color and clarity category, with similar fine cutting standards, will command a premium no matter when you buy them. There are too many variables to list here that have an impact on pricing.
Read the rest of Israel Bien's response:
---
Etienne – EtiennePerret.com
It seems like this is a simple question, but there are many facets to the answer.
1. If you are buying a traditional engagement ring from a brick and mortar store, I would say it really does not matter much what time of year it is.
2. If you are having a custom order made, don't have the jewelers make it during the busy holiday season.
3. If you are looking for an estate ring, I suggest that you look into auctions in your area and on the internet. To do this, leave plenty of time because special pieces that you are going to love don't come up very often.
4. If you are looking for a deal, look for a time when lots of folks are out of a job and need money. Here in Maine, that is in the winter.
Ultimately, I think it is best to purchase the ring together with your fiancee after you have become engaged. Not so romantic, but much more sensible.
---
Gino Priolo – ExAurum.com

We are primarily a custom design house with a medium sized retail store.
Because we design and manufacture here at Ex Aurum, we always seem to be busy. We also make jewelry for several retailers across Canada. I suppose if I had to give you a period of the year where it is busy then it would be spring time. This is the time of year when there are a lot of weddings.
The weather is good and weddings can be held outdoors. The various wedding magazines publish at this time of the year as well as the wedding shows around Montreal. But really, we seem to do a lot of custom design for Christmas as well. This would start in the month of October and go until December. We have a lot of customers who surprise their girlfriends with a ring for Christmas.
---
Lauren – EZPawnCorp.com
I would have to say there is no "best time" of year specifically. It depends what you are driving to achieve. As a 3rd-generation pawnbroker, I was always taught to look for the best deals.
Therefore, when it comes to price, it's helpful to be following the diamond market and current trends. Do research in advance and if you know the market is weak at that time – you have an advantage.
---
Andrew Fabrikant – FabOn5th.com
Maybe I am a die-hard romantic but the only time I think you should buy an engagement ring is when you have someone to spend the rest of your life with.
Timing may come more into play based on when you may be trying to give a ring. If the plan is to get engaged during the holiday season, I would suggest shopping well in advance. When shopping during the holidays, it will be difficult to get the full attention of a retailer.
Buy jewelry well in advance of when you have to give it. If the jeweler knows you have a deadline, like Christmas morning, and you are two weeks away, then your ability to negotiate is limited. Many of us would not take advantage of a client's situation but some would and letting them in on the deadline makes for a weaker negotiating position.
My two suggestions are to buy it in advance of any deadlines or romantic dates you may have in mind. And of course, don't buy it until you are sure you want to ask the question.
---
Nikhil Hathiramani – FacetSingapore.com
The real answer is there is no "best time" to buy an engagement ring. While many retail stores tend to give promotions at various times during the year (holiday season, valentines, mother's day etc), these are more an act of clearing stock than actual "deals". There is no sure way for a consumer to know those discounts aren't on already inflated prices.
One could argue that monitoring the polished diamond prices for fluctuations is a way of knowing when to buy a diamond at its lows, but for the general public, this information is not readily accessible. One key factor would be to go against the grain. An area of advantage is with fancy shape diamonds, as these tend to go in and out of trend fairly regularly.
For example, at the moment Oval shapes are in fashion, and thus the previous deep discounts for these diamonds do not exist (because of high demand). One could choose to go for an Emerald cut instead (if it suits you) and get rewarded for a stone that is equally as beautiful (in my opinion) for a cheaper per carat price than an Oval.
Read the rest of Nikhil Hathiramani's response:
---
Kate – FacetsJewelryBlog.com
The process of purchasing an engagement ring can be a daunting one, especially if you are a novice jewelry buyer. Cut, color, clarity, and carat are all things to consider, but an additional element that should be considered is season!
There are two major seasons when it comes to the process of getting married, which are the wedding season (June through August) and engagement season (November through February.)
While couples are busy getting married throughout the warmer months, typically summertime is a slow season for diamond buying. Therefore, many private jewelers and retailers are willing to be flexible in pricing in order to move inventory. Buying during the wedding&
Posted in
Fashion
on October 04 at 08:22 AM